Check Out Our Vizslas' Various Awards and Shows
We are proud to have Vizslas that have won a variety of awards and shows. You can view their pictures as well as their certificates on this page.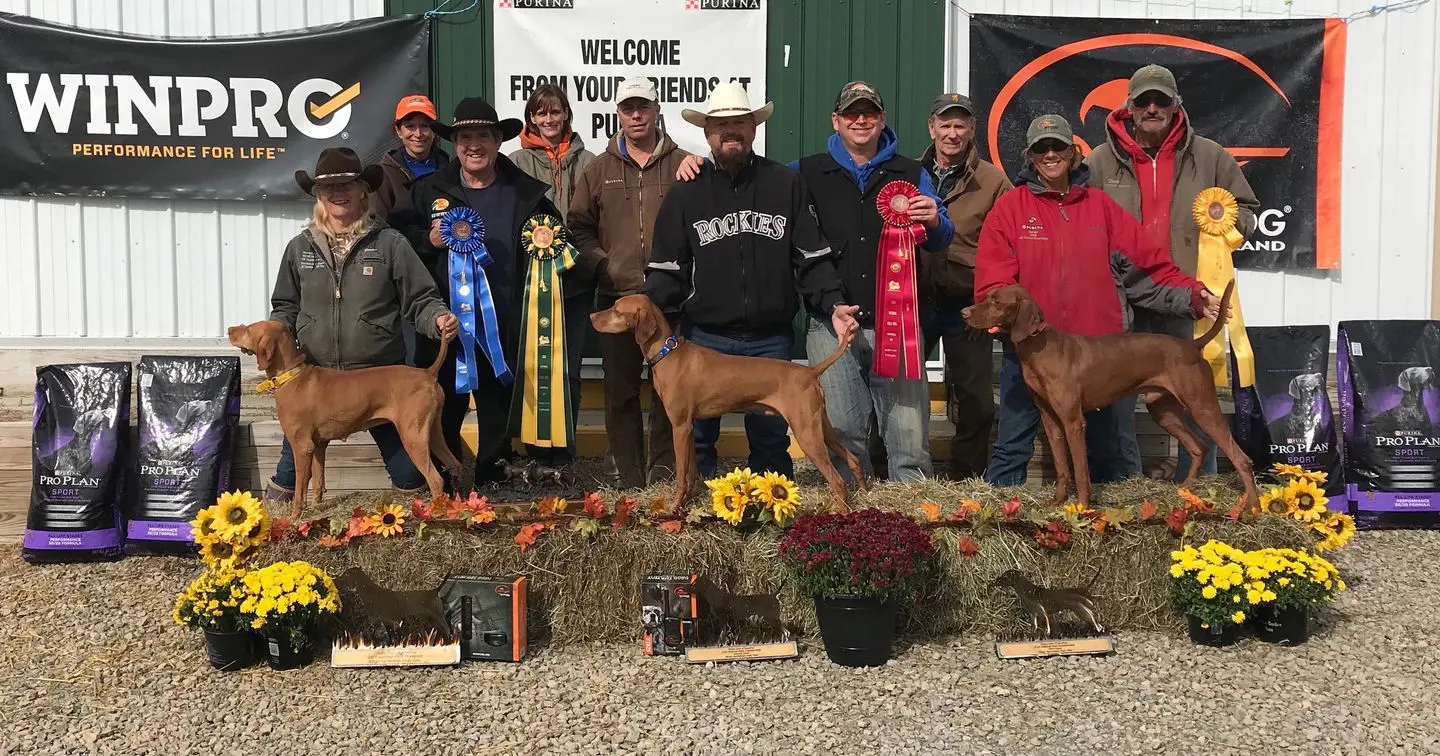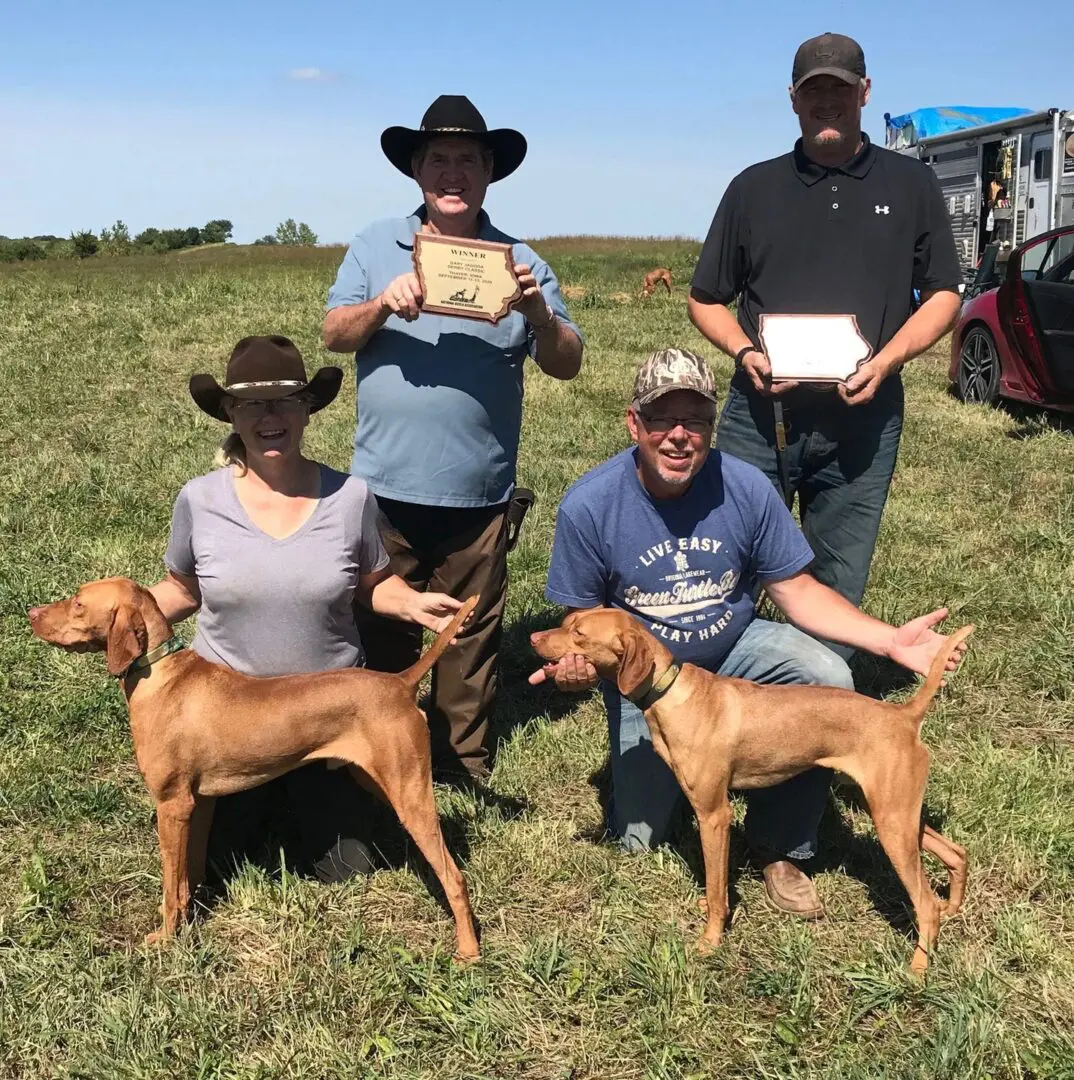 Our team is grateful to have such talented and loving dogs. It is always an honor to win prizes and be able to showcase our Vizslas' wonderful awards that they earned through dedication, hard work, a passion for hunting.
Reach out to us for more information about our canines. You may also contact us to schedule a visit and meet our Vizslas in person.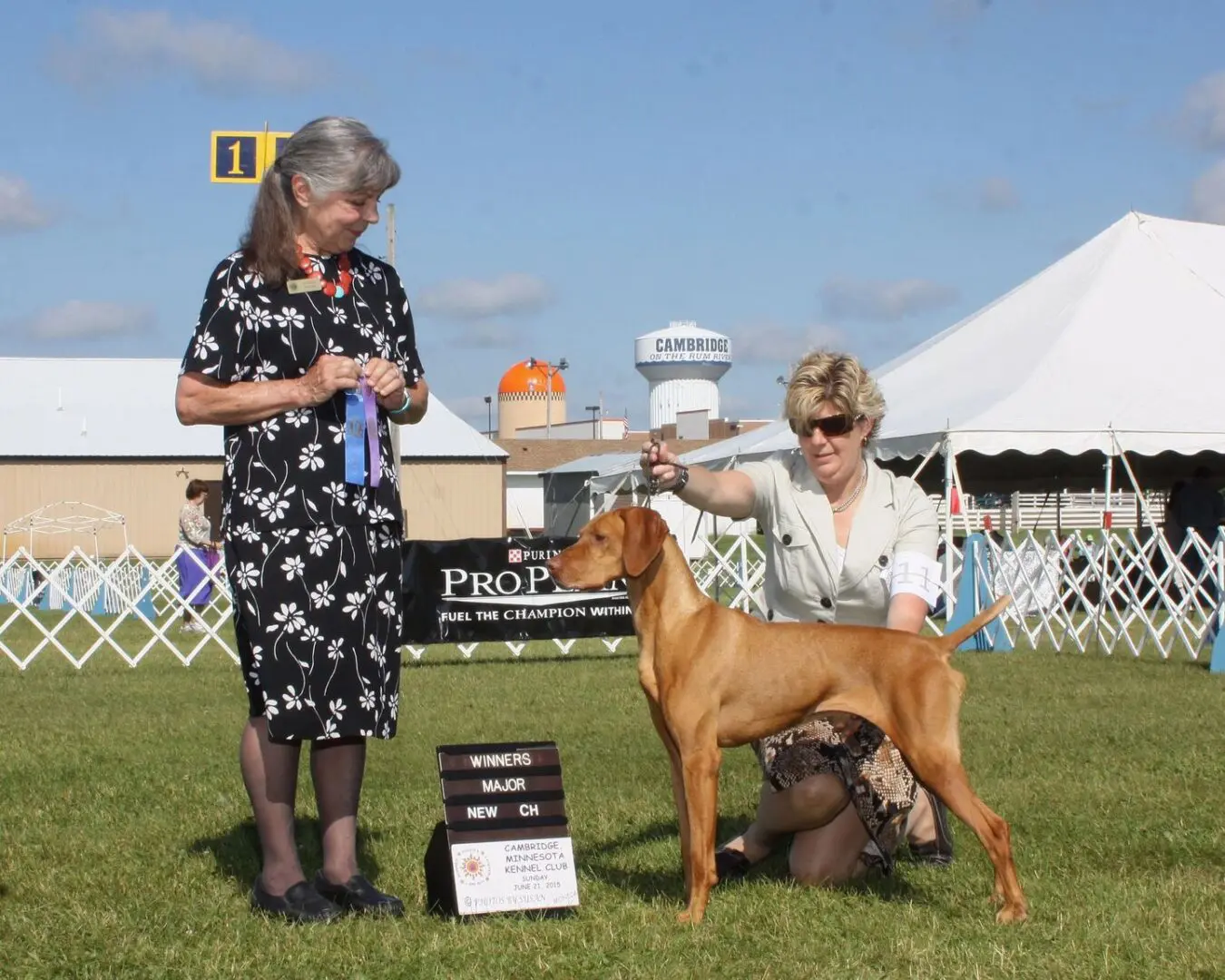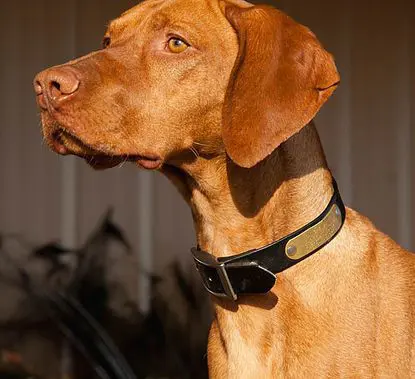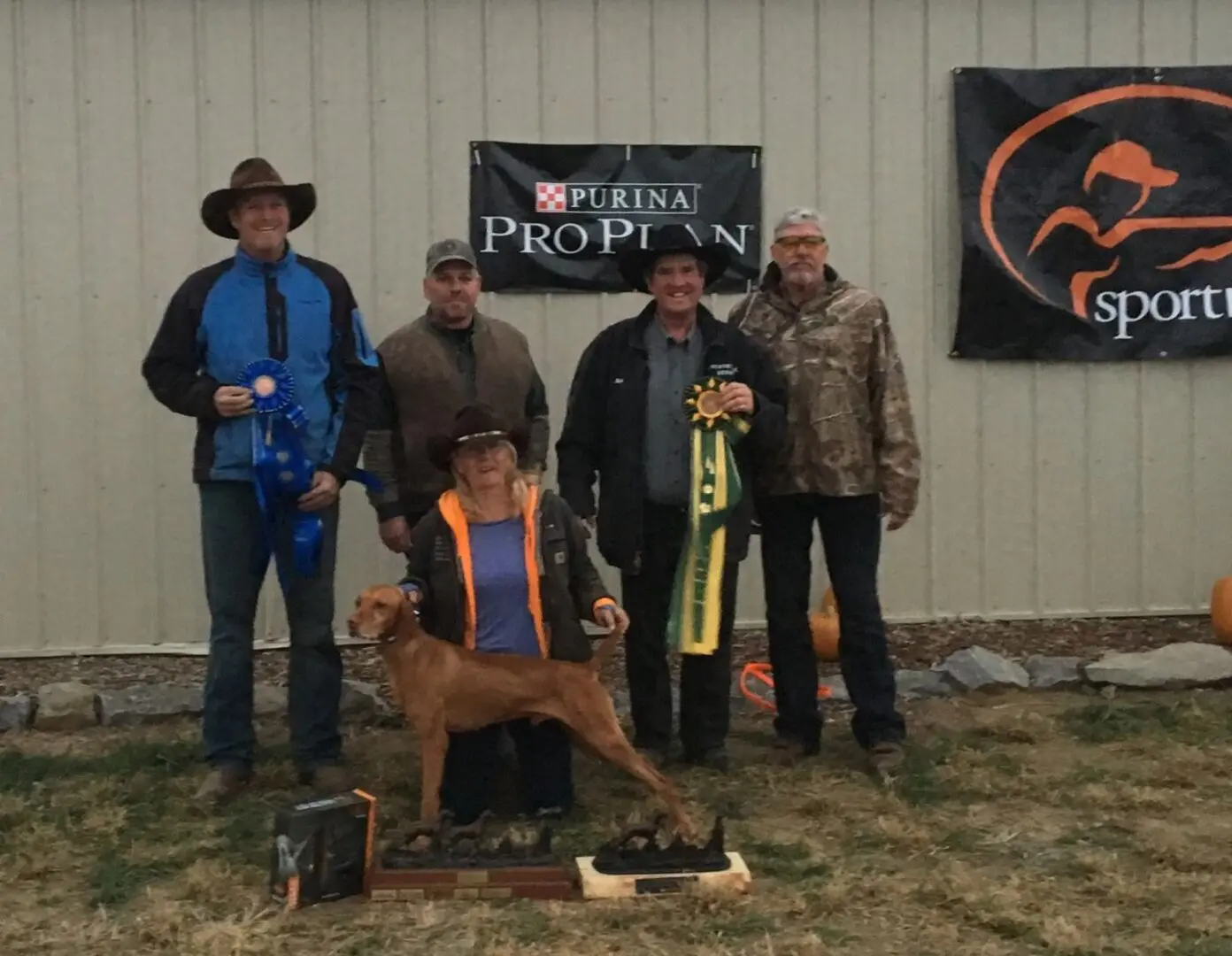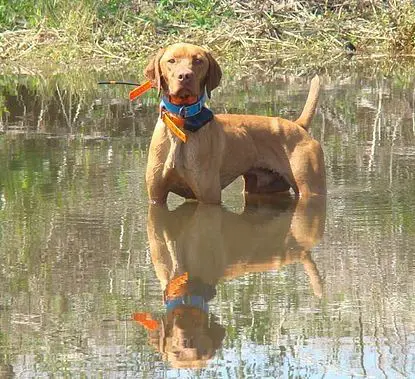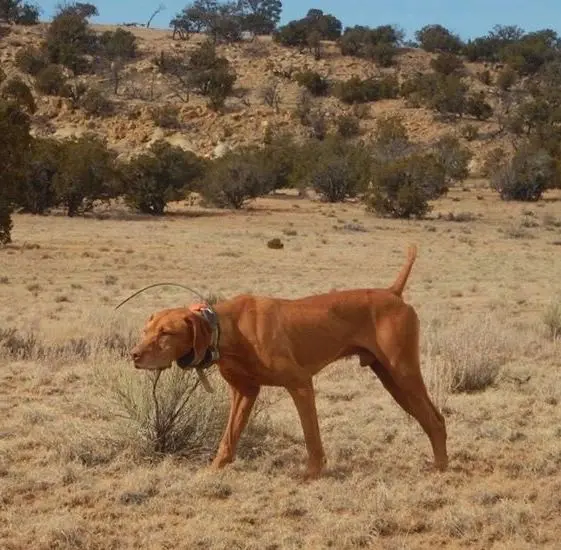 2013 VCA National Champion
2014 NVA National Champion
2017 VCA National Champion
2017 VCA National Amateur Champion
2019 NVA National Champion
2019 Big Sky Shooting Dog Championship Champion
Guy's First National Vizsla Field
Trial Championship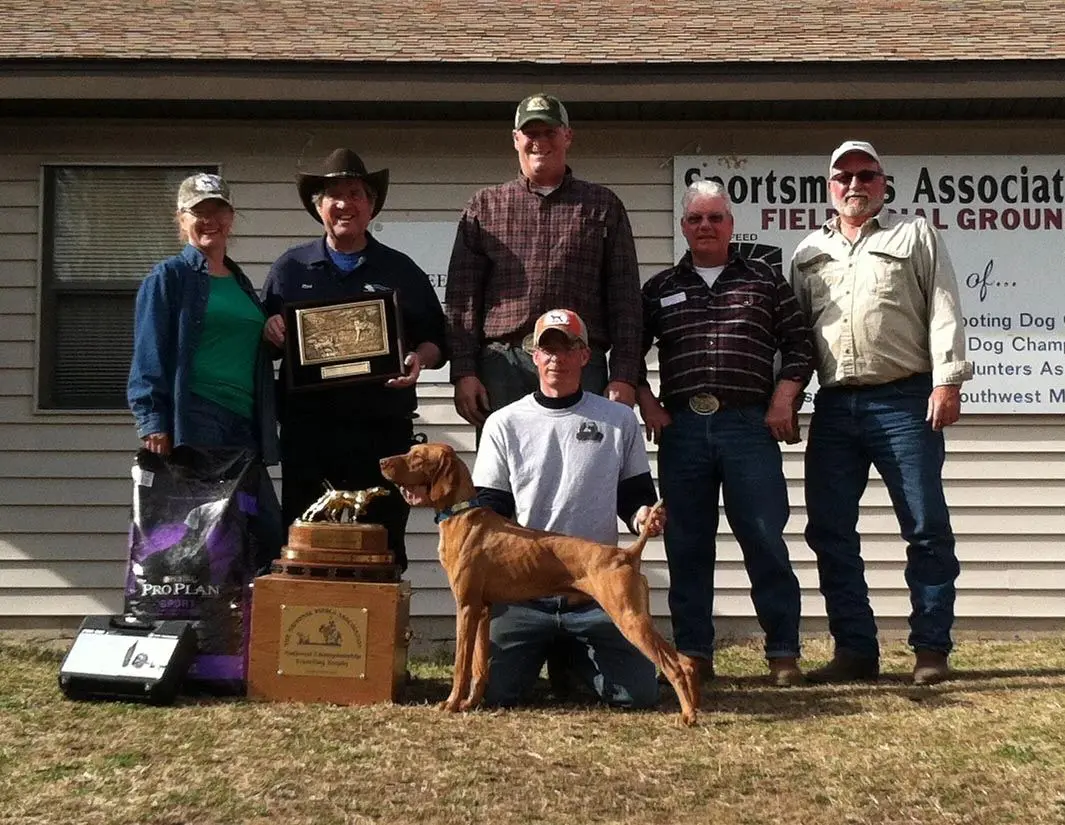 2021 NVA National Quail Derby Classic 3rd Place
2022 NVA National Derby Winner
2023 VCA National Derby 3rd Place Winner
La Salle Brittany Club 10/21 Open Derby 2nd Place 18 Entries
Heart of Illinois Brittany Club 10/21 Open Derby 2nd Place 24 Entries
Gingers Cowboy Wyatt's Best Moments: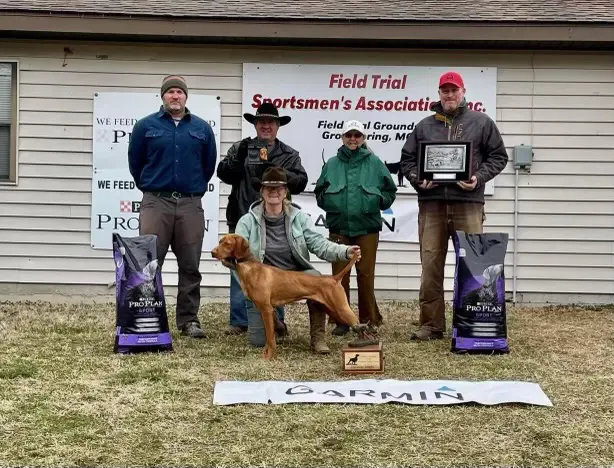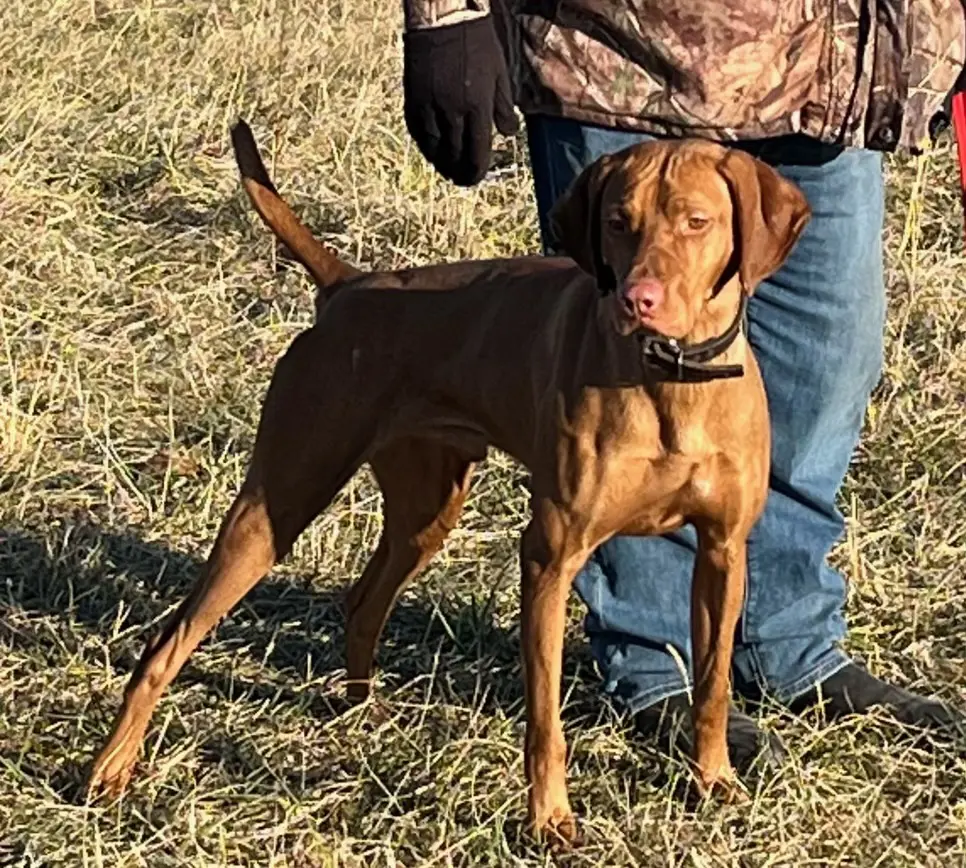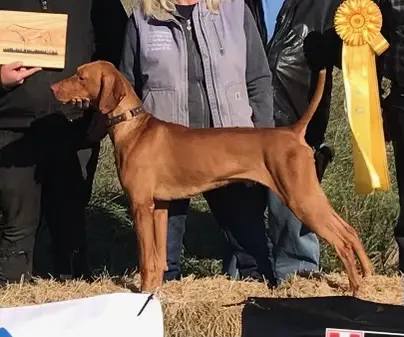 Open Field Contenders 2023-2024
CK Gingers Cowboy Wyatt (Rueben's Rogue x CK Guy's Hot N Spicey "Ginger")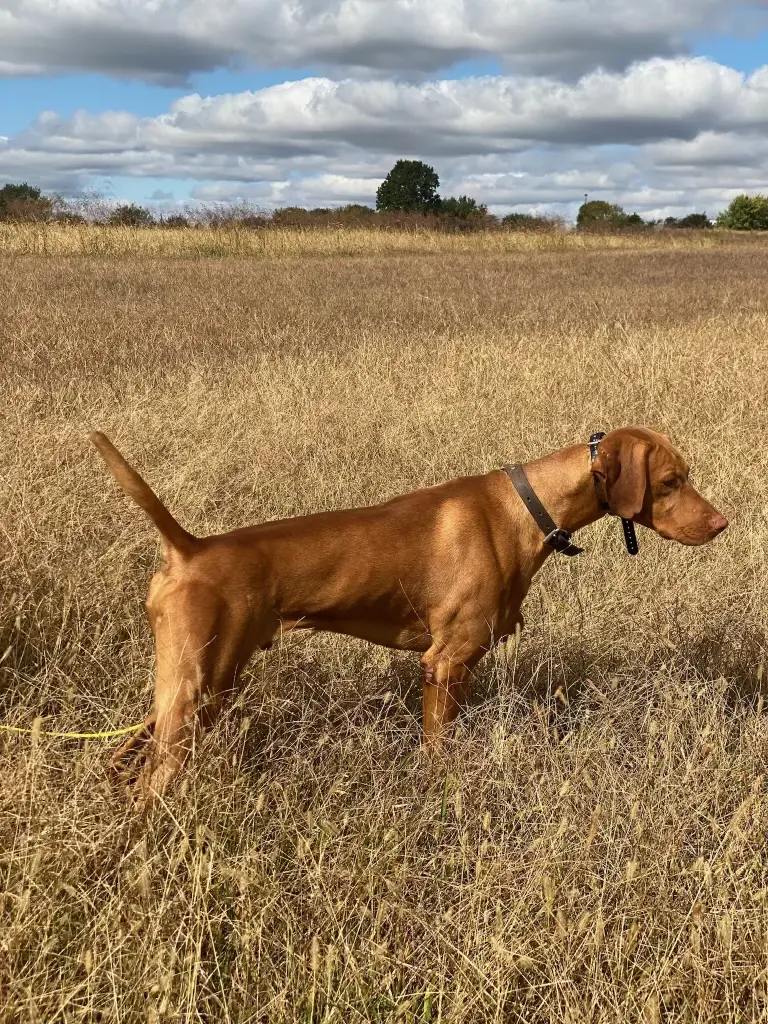 CK Guy's Kentucky Josie ( CK Touchdown Guy x CK Countryside Lizzy's On Fire)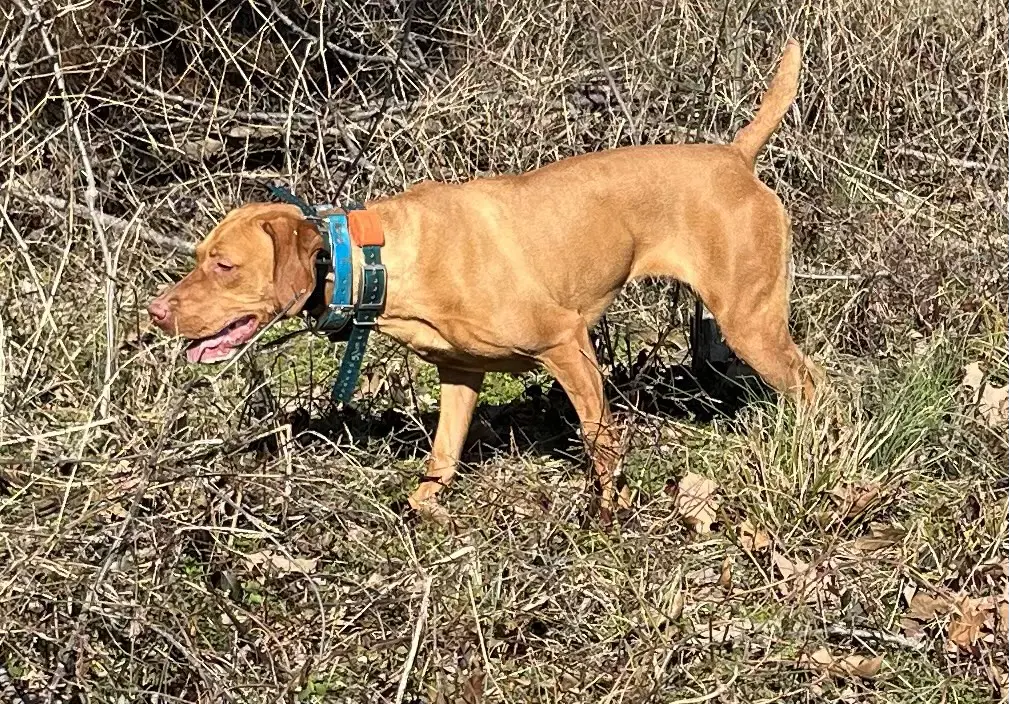 2023 VCOI Derby Winner
2023 Midwest Vizsla Futurity Winner
2023-2024 Derby Contenders
CK Ann's Marie (CK Countryside Buck x CK Harper Anne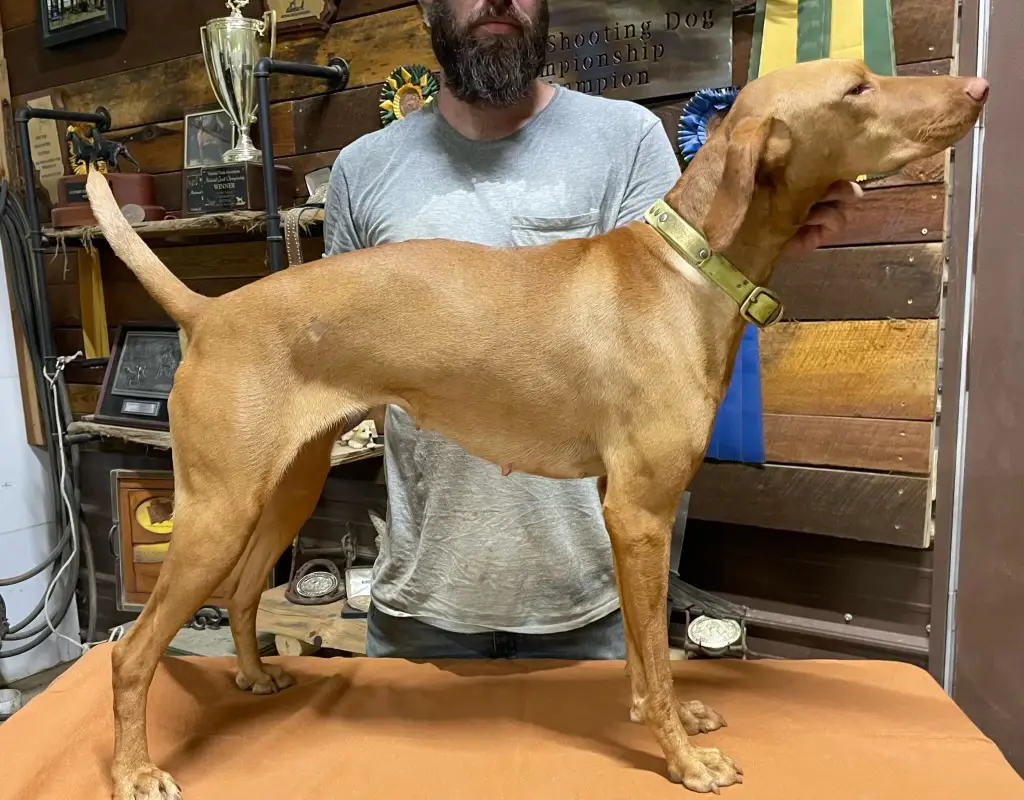 CK Ginger's Gin Girl (Rogue's Irish Boy x CK Guy's Hot N Spicey "Ginger")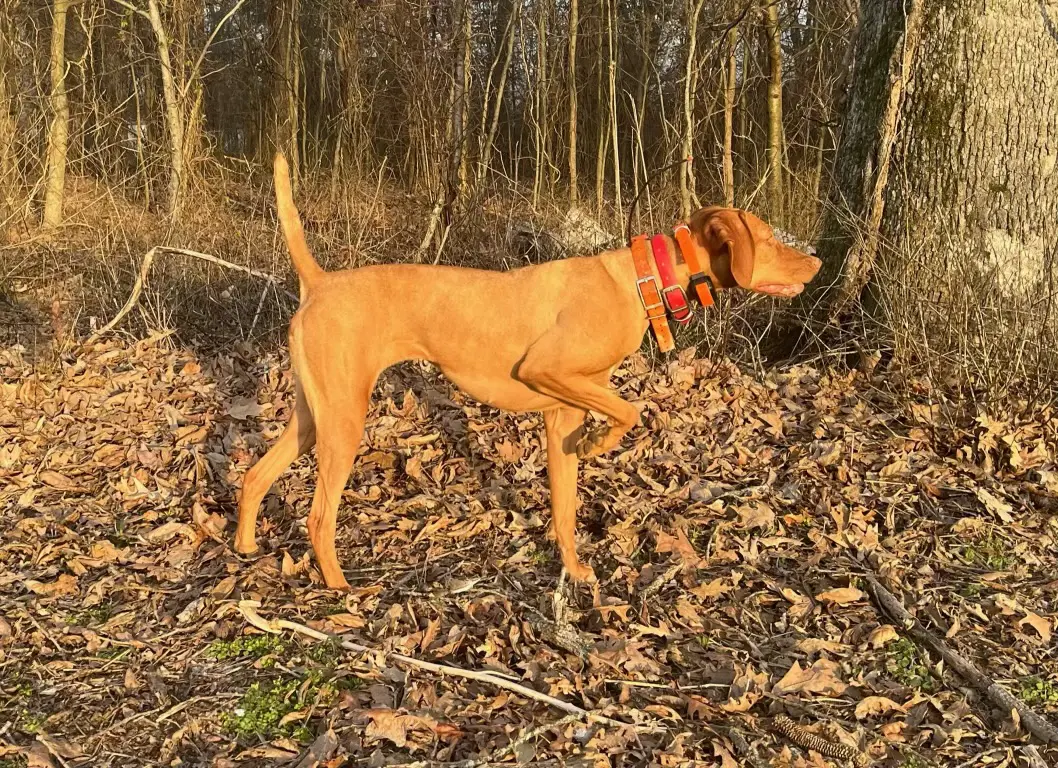 2024-2025 Future Competitors
CK BGK Ruby Roo (BGK's Bolt Action x BGK's CK Citori Superlight Feather)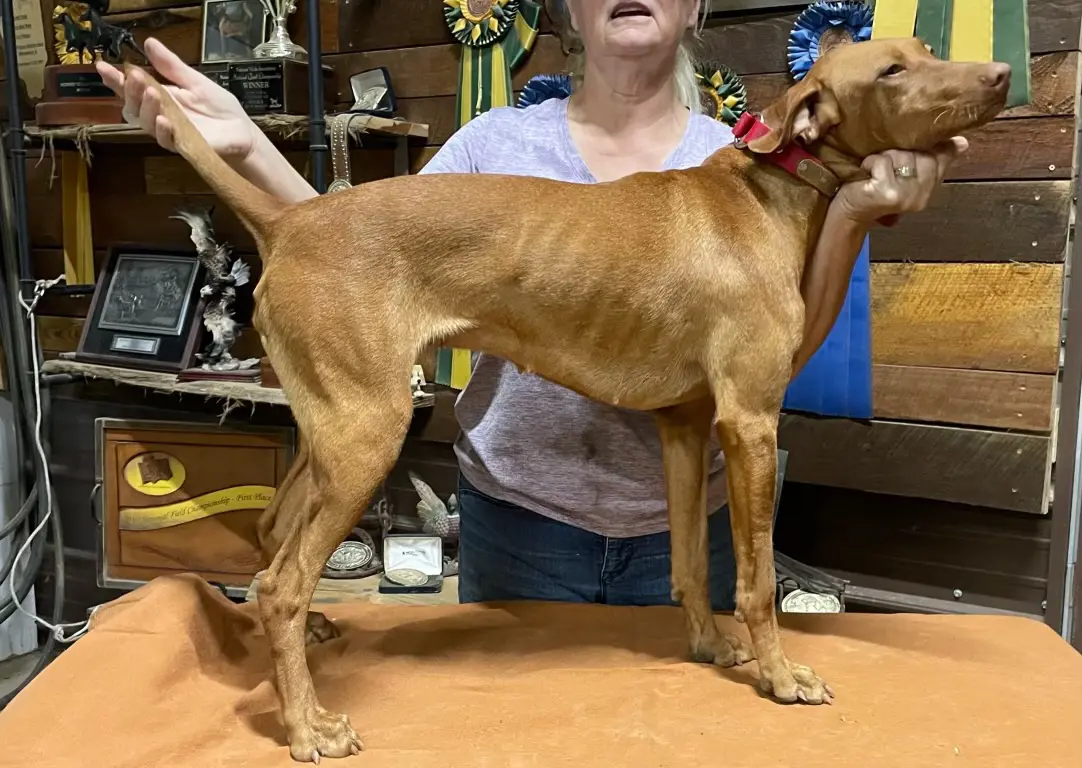 CK Scout's Dancer (Post Route Scout x CK Touchdown Sassy)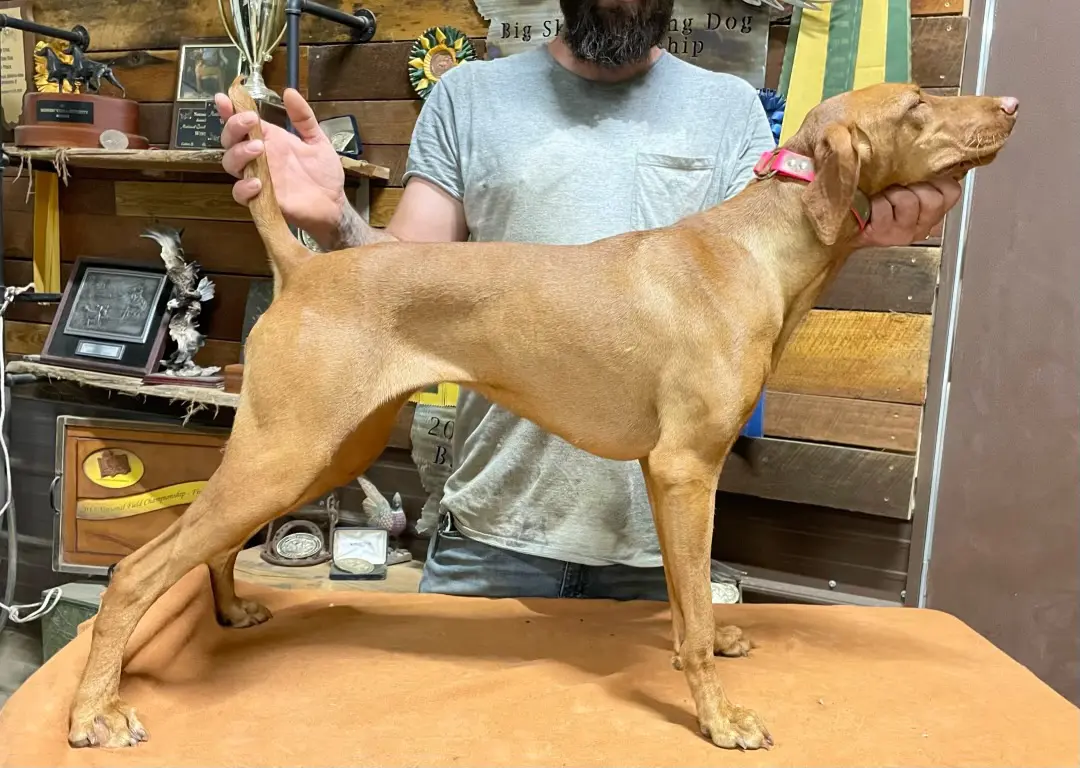 CK Lisa Marie (CK Ginger's Cowboy Wyatt x CV Hot Toddy)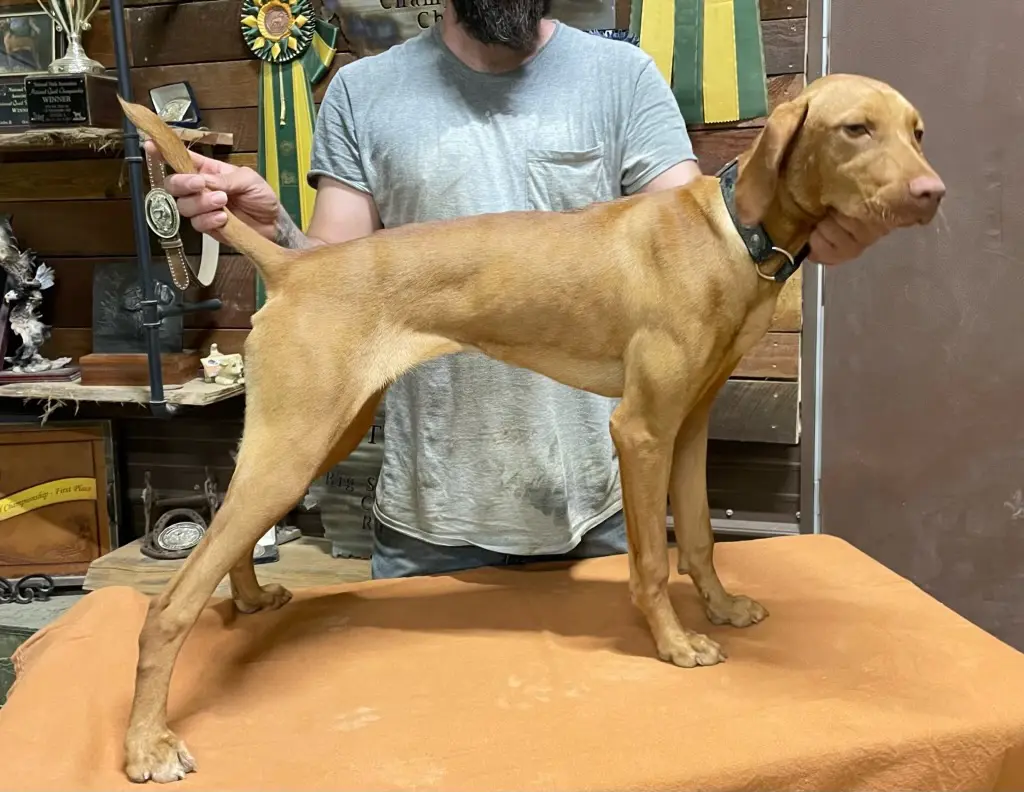 CK Katey Sis (CK Sis's Gunner x Rojo Juanita)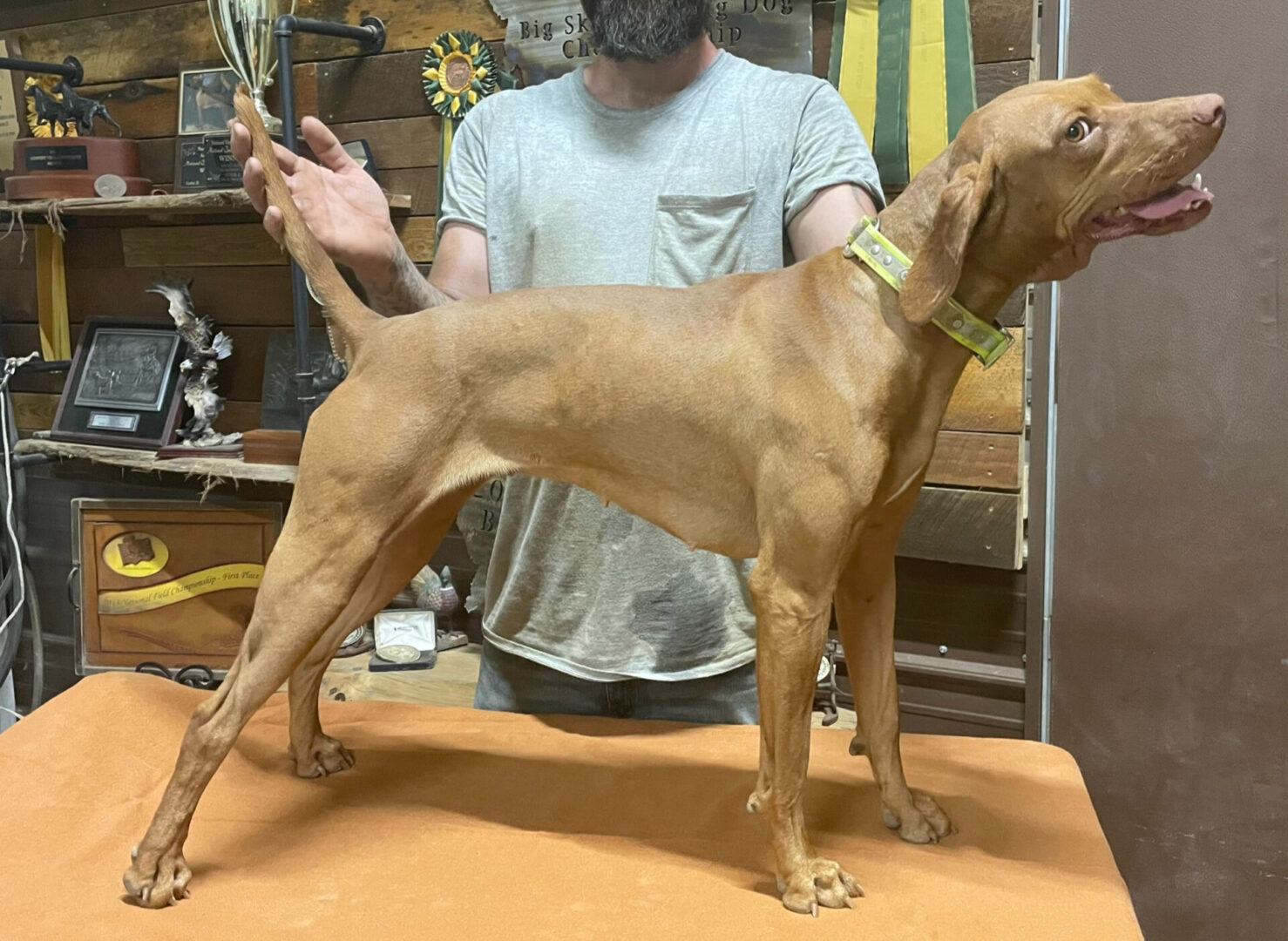 CK Kashmeir Adelle Dillenger (CK Guy's Trump x CK Lily Belle)